Jayson Williams -- They Call Me 'Big Daddy'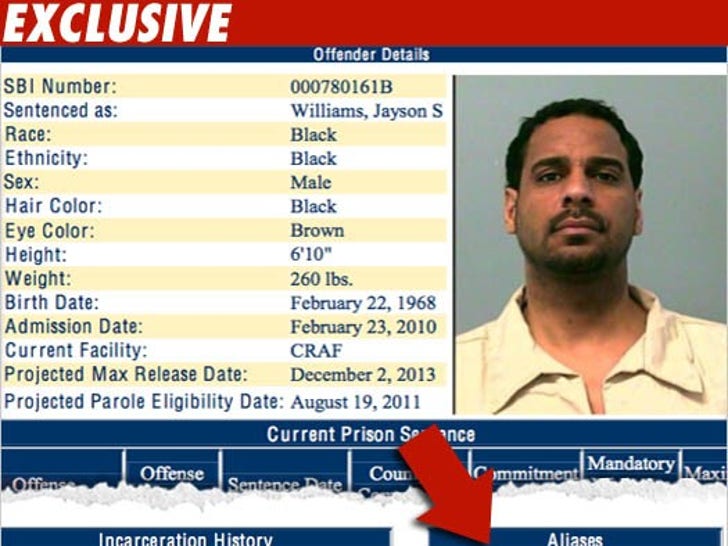 At 6'10" tall and 260 lbs., Jayson Williams is a big man ... and he has the nickname to go with it.
TMZ has obtained Williams' new mug shot from the New Jersey Department of Corrections. In addition to listing his vital stats, an alias is listed for Williams -- "Big Daddy."
That should make him real popular in jail.