Real World's Puck -- The Most Painful Smile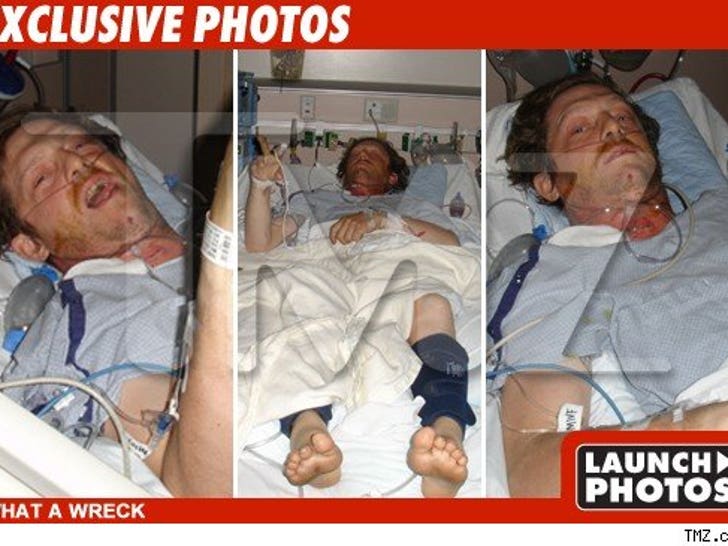 He's in a real world of hurt -- and could possibly be in a real world of legal trouble -- but Puck from "The Real World" is still tryin' to smile ... despite the fact that he's hooked up to a bunch of hospital tubes.
Puck is still expected to spend another couple of days at a San Diego hospital following Friday's horrifying car crash in which he broke several bones ... and his 8-year-old son injured multiple internal organs.
As soon as he's healthy enough to leave his bed, Puck will be booked by the CHP for DUI, driving without a license and child endangerment.