Erin Andrews On Edge Over Threats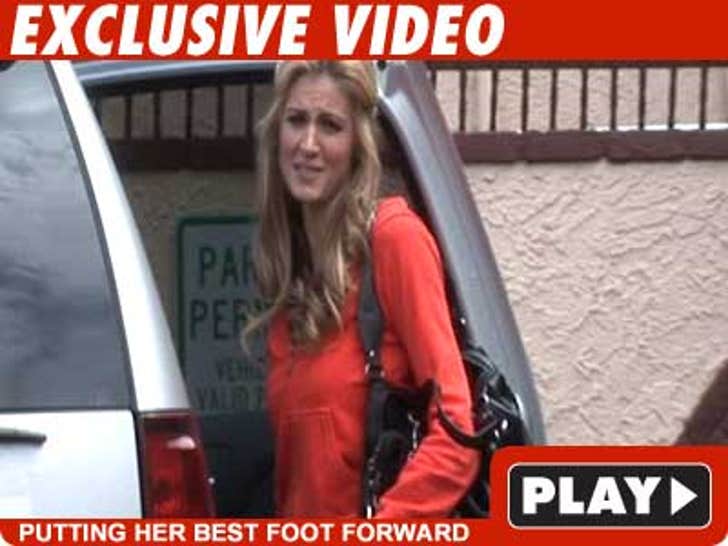 Erin Andrews is dancing around the question -- whether she's frustrated with the FBI ... and she's sidestepping it because she needs the agency's help in arresting a guy who's threatening to kill her.
TMZ broke the story that Erin has been targeted with sexual and violent emails from a Newport News, Virginia man who recently wrote, "I would love to shoot her with a Barrett rifle."
As she went to a "Dancing with the Stars" rehearsal Saturday we asked if she was angry at the Feds for not cuffing the 6'9" dude. It ain't hard to read between the lines.