Larry King's Wife Wants Home Alone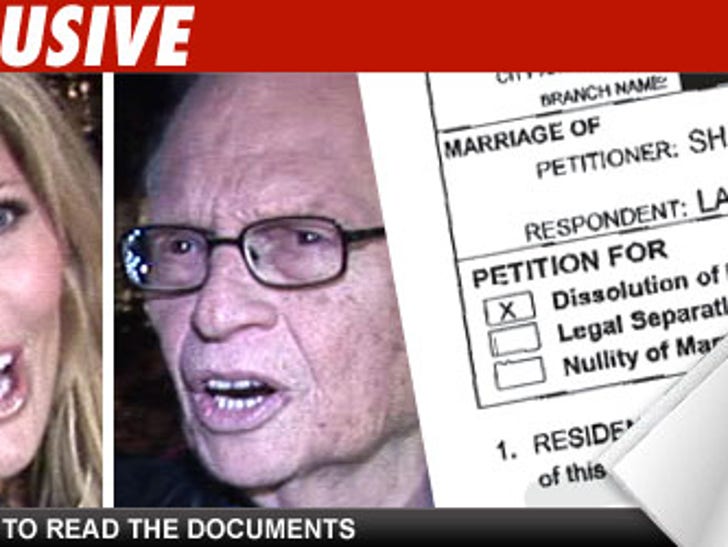 Both Larry King and his newly-estranged wife Shawn say they separated Tuesday ... this according to documents obtained by TMZ ... and we're learning more about the fight over their very expensive homes.
In her divorce documents, Shawn is specifically asking the judge to declare the following her separate property -- their Beverly Hills mansion, a house in Provo, Utah, and a house in St. George, Utah.
TMZ broke the story ... Larry transferred these home to Shawn several years ago, after Shawn confronted him about having a relationship with her sister, Shannon -- a claim Shannon denies. We're told Larry made the transfer to show Shawn he was committed to the marriage.
In Larry's legal docs, he's asking the judge to void the transfers ... though he does not state the legal grounds.
In addition to the 3 properties, Shawn is asking the judge to declare all the furniture and artwork in the homes as her separate property.