Sam Champion -- Clash Over Tornado Coverage
Sam Champion
Clash Over Tornado Coverage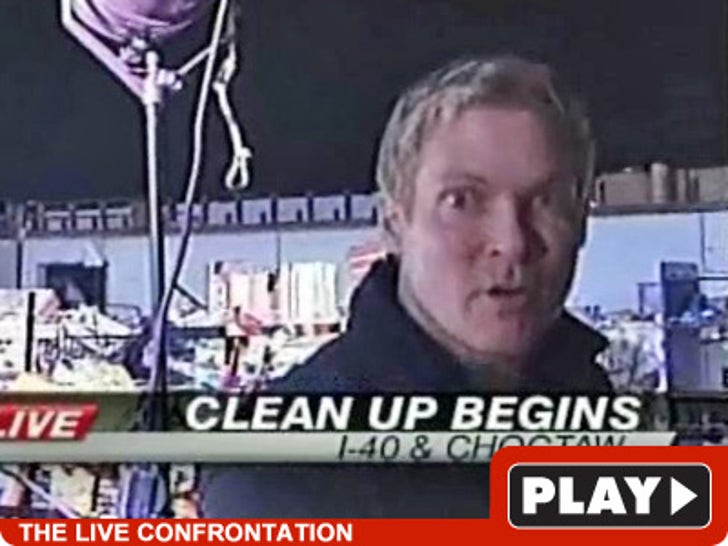 "Good Morning America" weatherman Sam Champion made a cameo appearance on a local Oklahoma newscast this morning -- when he was caught bitching at a news crew on live TV.
It all went down near the crumbled remains of a local gas station that was knocked over when a tornado hit Oklahoma City yesterday. The crew from KOKH was doing a live shot at the scene, when Champion -- who was setting up to do a shot at the same gas station -- came into frame.
Champion -- clearly pissed that he was being shot by another crew -- started to bark orders to the KOKH crew to get "back" and then shoved his notebook in front of the camera to block the shot.
While the KOKH camera continued to broadcast live from the scene, Champion -- who was once again in the shot -- told the crew, "You know the deal." The KOKH cameraman can be heard saying, "What deal?"
Champion responds, "You know where you're supposed to be ... so be there. It's alright ... it's all good ... so just be there."
Generally, news crews don't shoot outside talent as a professional courtesy -- but it was a live shot at the scene of a disaster.