NFL Weeds Out Marijuana Football League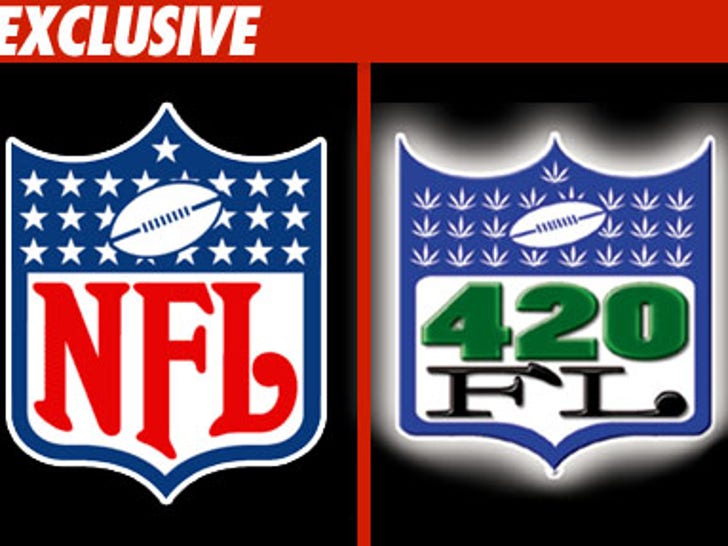 The NFL is going on the attack to protect its world famous shield logo from an upstart league that also encourages huge hits ... bong hits.
It's all over the new "420 Football League" -- a new "sport" in which teams compete by ripping a bong and then holding the "toke" for as long as they can. The active players -- among them is rapper Ditch -- can advance the ball one yard for every second they hold their breath. But back to the issue at hand ...
The NFL has sent a cease and desist letter to the owner of the league claiming his 420 FL logo looks a little too much like the NFL shield ... minus the marijuana leaves.
According to the letter, the 420 FL logo will "tarnish the image of the NFL ... and dilutes the strength and value of the NFL trademark."
No word if the 420 FL plans to comply with the NFL's request ... but at least we know Ricky Williams has something to look forward to when he retires.