'Jersey Shore' Cast -- Fist Pumpin' with Enrique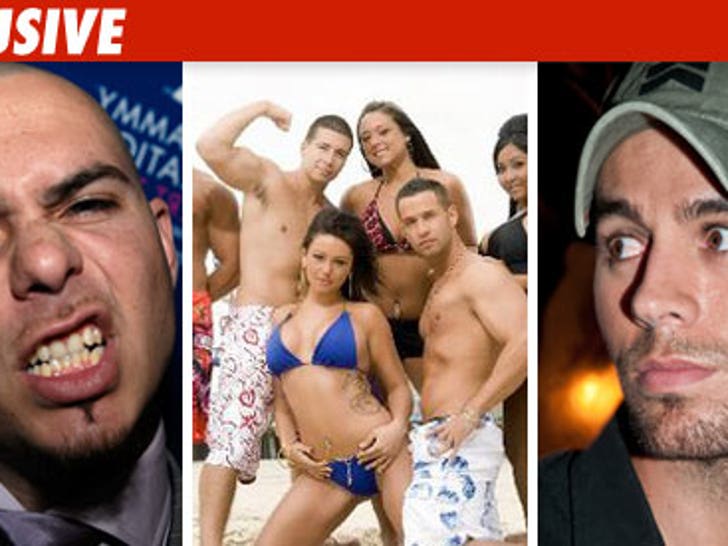 The cast of "Jersey Shore" will soon appear on MTV in a format rarely seen on the network these days -- a music video ... courtesy of Enrique Iglesias.
Sources close to "The Situation" tell TMZ that Snooki, Pauly D and the rest of the crew will spend today -- their last day in Miami -- on the set of the video for "I Like It."
The song, by Enrique Iglesias and featuring rapper Pitbull, appears on Enrique's new album as well as the "Jersey Shore" soundtrack.
Could get interesting ... especially because Pitbull won't hesitate to sock a douchebag in the face.