Cops: The Situation's Abs Pose a Threat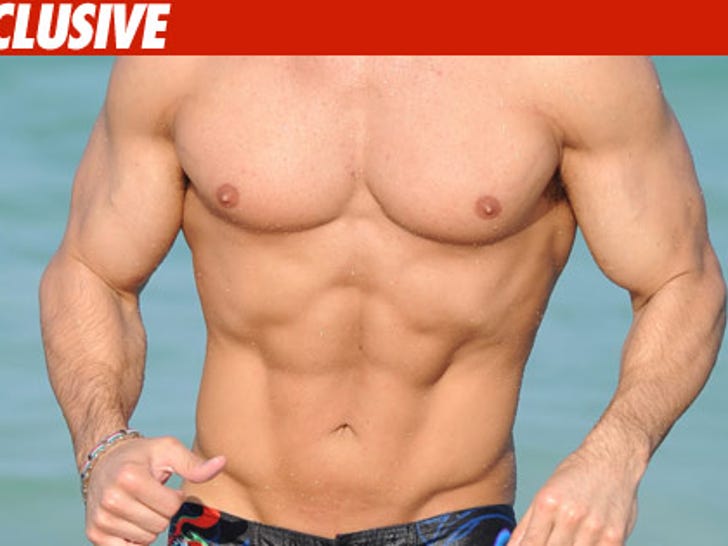 TMZ has learned The Situation was ordered to cover up his stomach this weekend after cops became concerned that his belly flashing was causing a large crowd to get violent.
It all went down at the Aztec Ocean Resort in Seaside Heights, NJ -- where according to officials more than 3,000 people gathered on the streets to watch The Situation dance on a hotel balcony.
According to the Seaside Heights Chief of Police -- people were getting pushed and shoved in the crowd when The Sitch removed his shirt ... so the Chief personally asked the "Jersey Shore" star to cover up and tone it down before the crowd got out of control.
The Chief tells us The Situation totally understood and even put his shirt back on ... but it's only a matter of time before it happens again!!!