The Next 'Jersey Shore' -- Rednecks Wanted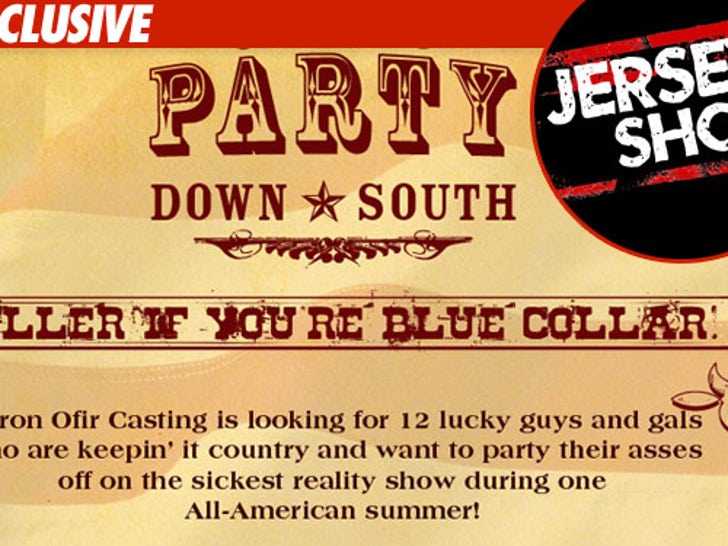 The masterminds behind "Jersey Shore" are looking for a new stereotype for a new reality show -- keg tappin', mud ridin', Skynyrd lovin', God fearin', honky tonkin' Southern folk.
TMZ has learned Doron Ofir Casting is looking for "12 lucky guys and gals who are keepin' it country and want to party their asses off" to star in a new reality show called "Party Down South."
According to DOC, there will be a casting RV that'll slow ride through Florida, Alabama, Mississippi, Louisiana, Arkansas, Tennesse, Kentucky and West Virginia -- and hopefully land a crop of rednecks wild enough to make "Jersey Shore" look like "Hey Dude."