NFL Stadium Offered $25M to Promote Adultery
NFL Stadium
Offered $25M
to Promote Adultery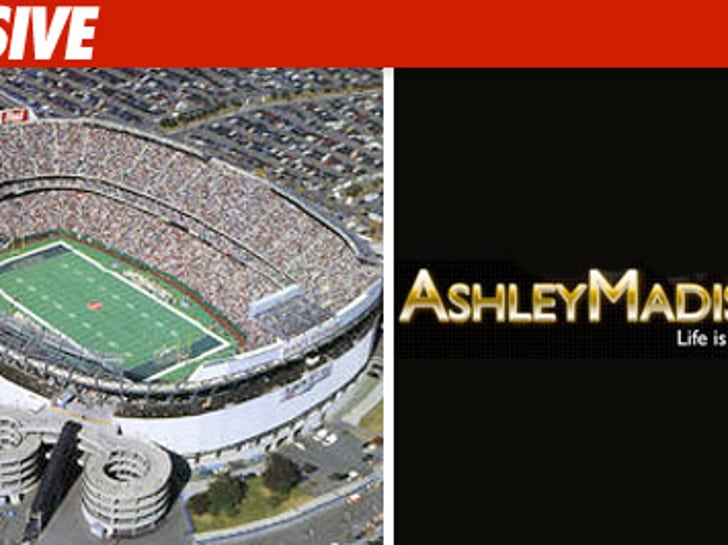 Meadowlands Stadium -- the brand new home of the New York Giants and the New York Jets -- now has 25 million reasons to endorse homewrecking ... courtesy of the dating site for adulterers, AshleyMadison.com.
AM founder Noel Biderman sent a letter to the CEO at New Meadowlands -- obtained by TMZ -- declaring, "At this stage, we are prepared to make a preliminary offer ... of $25,000,000 for the Naming Rights for a five-year term."
He adds, if the stadium gets better offers, "We would be pleased to match any such superior offer."
The offer (which works out to $5M a year) is pretty big, but it's still below the average for other stadium sponsorships -- Bank of America pays $7M a year to sponsor the Carolina Panthers stadium and FedEx drops $7.6 a year on the Redskins stadium in D.C.