Team USA -- Please Hold for Obama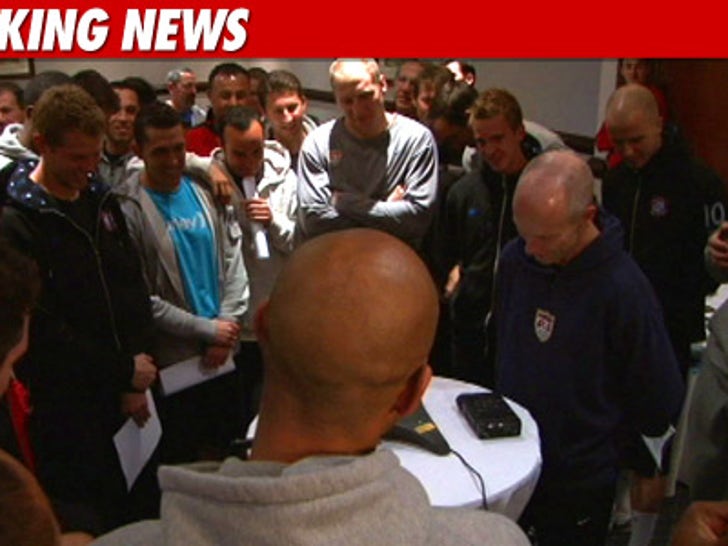 TMZ just obtained this pic of the entire soccer squad gathering by a speakerphone tonight at the team hotel in South Africa -- where we're told Obama informed them, "that while he was meeting with General Petraeus in the Oval Office, hecould hear the rest of the West Wing erupt when Landon Donovan scoredthe game-winner."
Obama also asked about Tim Howard's ribs and Clint Dempsey's lip.
We're told the team was super stoked about the phone call and can't wait to kick some more ass when they play Ghana on Saturday.