Tiger Woods -- Throwing His Muscle Around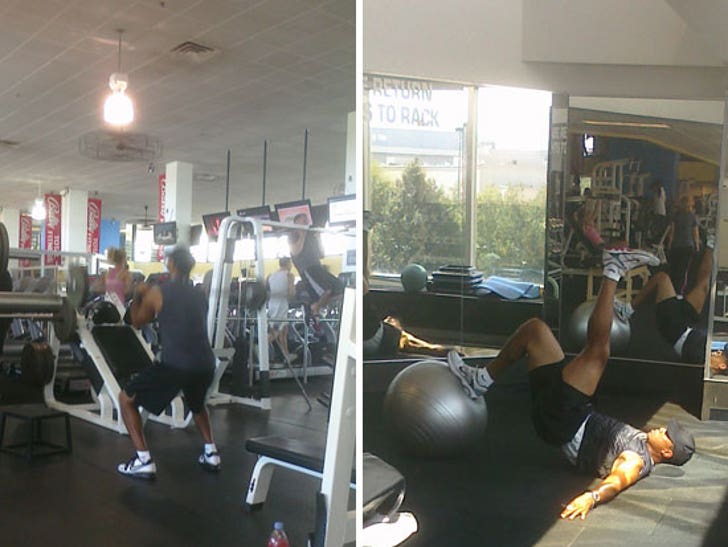 Tiger Woods worked on his fitness -- along with the common folk -- hitting up a Bally's gym in Philadelphia on Wednesday.
In town for the AT&T National tournament, the 34-year-old came in with a few other guys including his caddy Steve Williams -- and at least one bodyguard -- and worked out for about an hour.
We're told at least one gym-goer approached Tiger and wished him luck at his upcoming tournament ... and Tiger politely replied, "Thank you ... appreciate it."
At least some things are shaping up for Tiger.