NASCAR Team Owner -- The Moment He Lost Control
NASCAR Team Owner
The Moment He Lost Control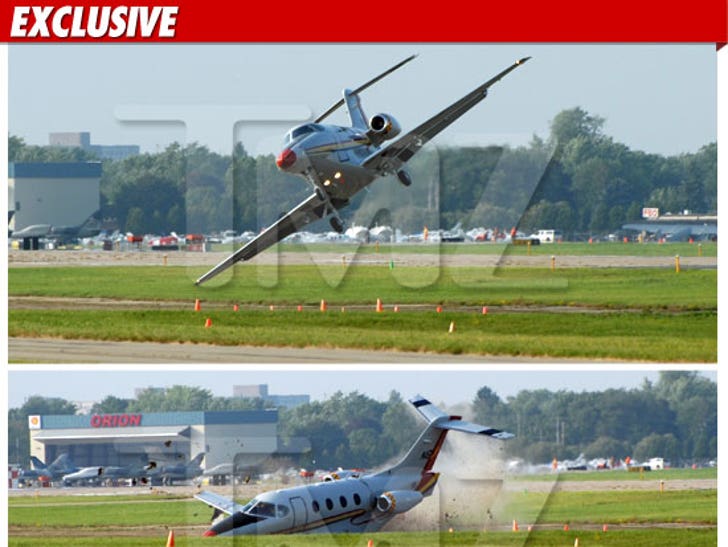 TMZ has obtained several photos of the moments before and after NASCAR team owner Jack Roush crashed his airplane yesterday in Wisconsin ... a crash Roush was lucky enough to walk away from.
In the photos -- which were taken around 6:15 PM on Tuesday at Wittman Regional Airport in Oshkosh -- you can see the plane veer to one side while attempting to land ... and then violently crash.
Roush -- who's the owner of Roush Fenway Racing -- and his only passenger Brenda Strickland were both transported to a local hospital and treated for non-life threatening injuries.
Incredibly, this is the second time Roush has crashed a plane and lived to tell about it ... back in 2002, his aircraft ended up in a lake in Alabama, where he was rescued by a retired Marine who lived close by.