Fantasia 911 Call -- She 'Took a Bottle of Aspirin'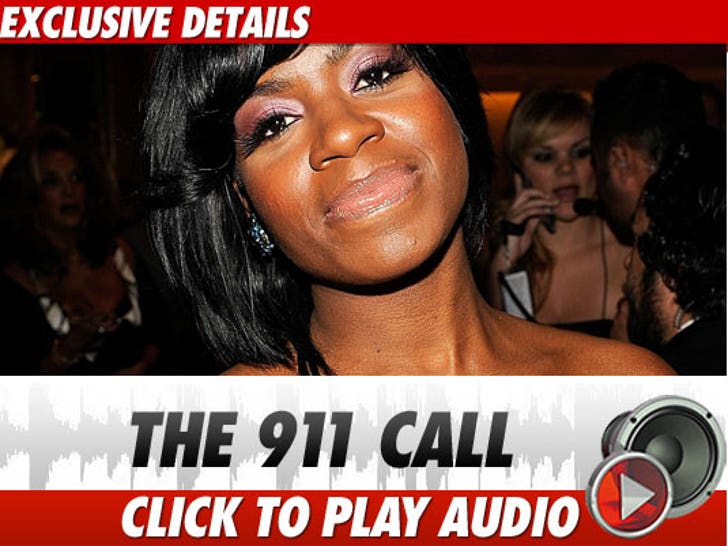 TMZ has obtained the 911 call made on Monday night from somebody concerned that "American Idol" champ Fantasia Barrino had just ingested a "bottle of aspirin."
The caller -- who was outside of Fantasia's North Carolina home at the time -- informed the 911 operator that Barrino was slowly losing consciousness ... and had been moved into the shower.
The operator instructed the caller to remove Fantasia from the shower.
Cops arrived to the scene a short time later -- and Fantasia was eventually transported to a North Carolina hospital.
UPDATE: Fantasia's rep says the singer has been released from the hospital.