Photos of Dr. Frank Ryan's Fatal Crash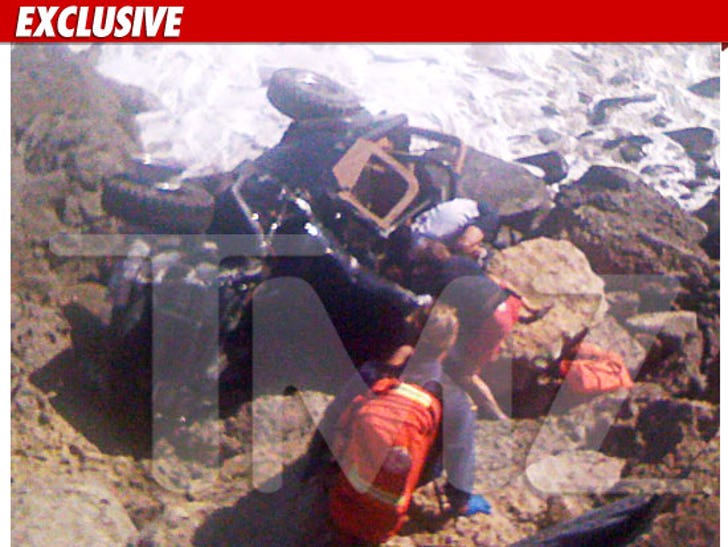 The photographer tells TMZ he drove past the accident almost immediately after the crash. "There was still dust in the air," he said. The photog tells us he pulled over, scaled down the cliff with other people and approached the Jeep.
The photog says Dr. Ryan was bleeding badly from two head lacerations but was still moving while trapped inside the vehicle. By the time lifeguards pulled Dr. Ryan out of the Jeep, however, there were no signs of life. "He was non-responsive and not breathing," the photog says.
The photographer helped bring the spine board down the hill and then helped lift Dr. Ryan onto it, to no avail.
And the photog says, it appeared the lacerations were the result of the Jeep having no real cover on the top ... causing Dr. Ryan to strike the rocks on the way down.