White Sox Wiggin' Out Over Manny Ramirez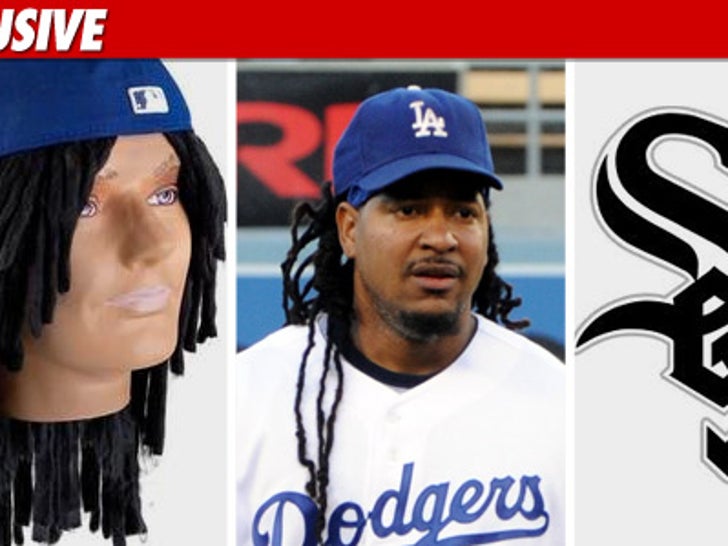 The Chicago White Sox aren't finished doing business with the Los Angeles Dodgers -- TMZ has learned the MLB squad didn't just want Manny Ramirez ... they also want his wigs!!!
Of course, when Manny first arrived to L.A., the dreadlock "Manny Wigs" sold like crazy -- but now that he's left town, the Dodgers are stuck with the remaining stock ... and the Sox see a golden opportunity.
A rep for the White Sox confirms to TMZ, "Marketing representatives have reached out to the Dodgers to see about also acquiring Manny Ramirez wigs since the Dodgers have the stock and likely won't have any other need for the items for the rest of this season."
Other things the Dodgers won't need for the rest of the season -- hope.