Family Mourns Tiger -- Shrine Erected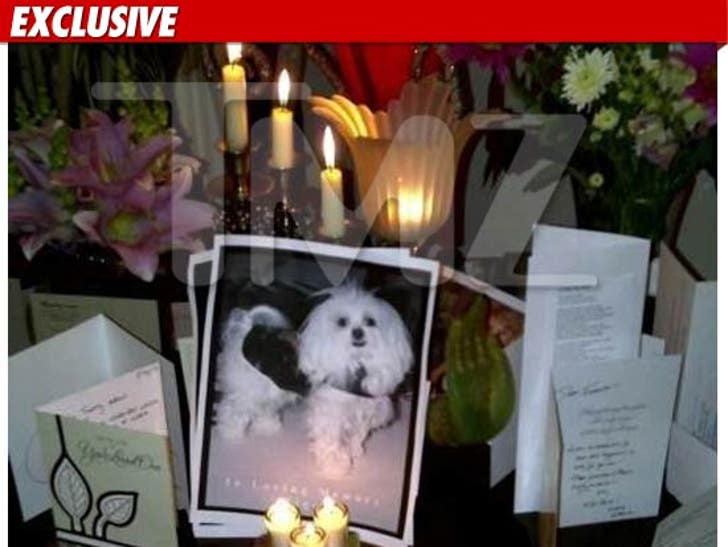 It's been three days since a 2-year-old Maltese named Tiger was killed by Samantha Ronson's bulldog Cadillac -- and now TMZ has learned Tiger's owner has set up a makeshift memorial to honor her fallen pooch.
This shrine has been set up in the owner's apartment -- in the same West Hollywood building where Tiger got into that fateful confrontation with Cadillac early Monday morning.
As for Tiger's alleged killer -- we're told Cadillac is still on the East Coast.