MMA Pro to Gay Kids -- Got a Bully? Let Me at 'Em!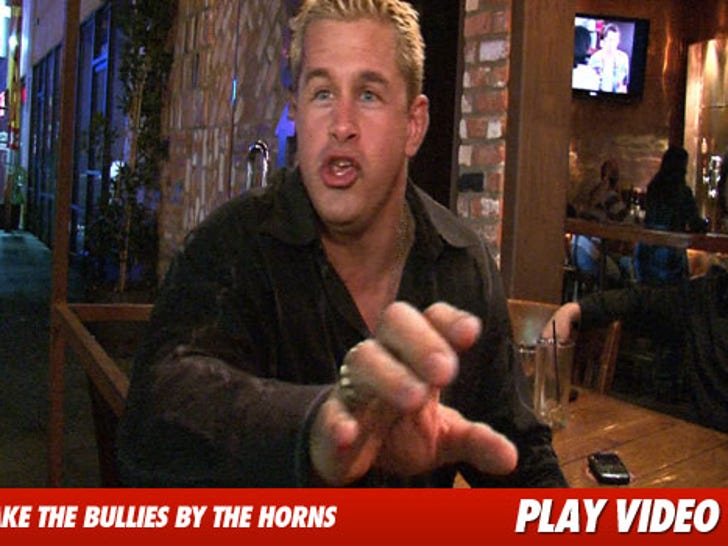 Undefeated MMA badass Daniel Puder is laying the blueprints for a nationwide gay-bullying crackdown -- here's how it works: 1) send the dude an email, 2) dude flies to your school, 3) no more bully.
The issue of bullying has clearly made an impact on the former WWE star ... who recently blogged, "There is an issue with our society when gay young kids are getting bullied to the point they are killing themselves."
But after scarfing down a burger at Stout in L.A. last night -- protein-style, obviously -- Puder hatched a new plan ... telling us, "Anybody that's getting bullied in the whole U.S. can shoot me an email at dp@knockoutsgym.com."
He adds,"You email me, I'll go fly to your school ... and we'll go talk to the bullies for you."
And that, ladies and gentlemen, is how you make 500,000 bullies crap their pants at once.