Batista -- Gunnin' for MMA Debut in 2011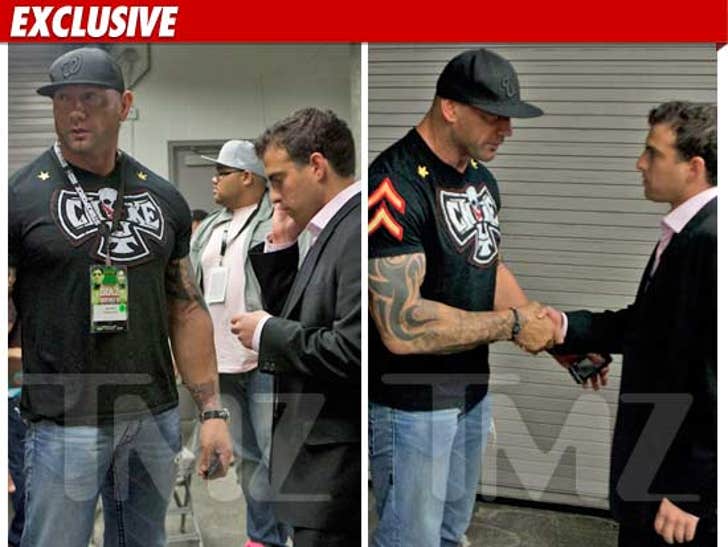 Ex-WWE star Batista flashed his tats backstage at Strikeforce this past weekend -- schmoozing with MMA honchos -- and we're told, The Animal is "more ready than ever" to sign on the dotted line.
The former wrestler met with officials at the MMA organization on Saturday in San Jose -- and according to sources close to six-time WWE champ, "Batista is really eager to get in the ring and show everyone what he's made of."
There's no official deal yet -- even though it's been in the works for months -- but the iron's hot ... in fact, we're told Batista even met with Strikeforce CEO Scott Coker to talk shop during his visit .. and they're both gunning for an early 2011 MMA debut.
Deal or no deal -- Batista quickly established his supremacy in the pec'ing order.