'Glee' Star Sings Final Note on Marriage
'Glee' Star Sings
Final Note on Marriage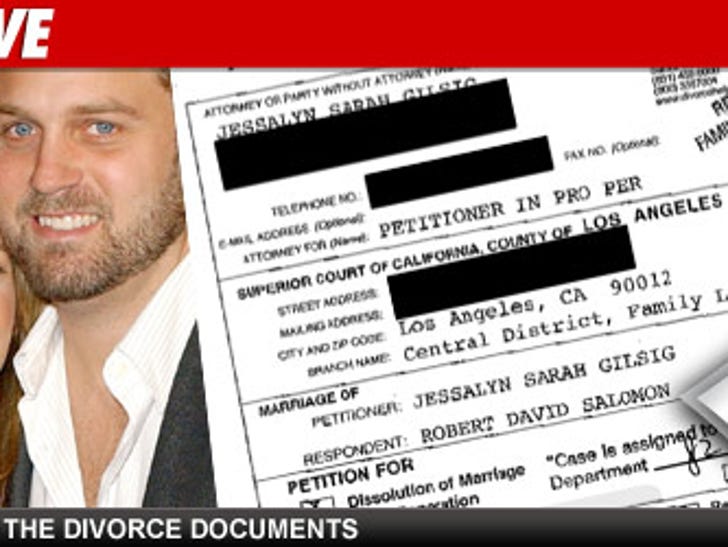 Months after her character signed divorce papers on "Glee" -- actress Jessalyn Gilsig has ended her marriage in real life too ... TMZ has learned.
Gilsig -- who plays Terri Schuester on the show, the ex-wife of glee club director Will Schuester -- has filed for divorce from movie producer Bobby Salomon, citing irreconcilable differences.
According to the divorce papers, filed in L.A. County Superior Court, Jessalyn and Bobby -- who were each other's real-life high school prom dates -- intend to enter a private marital settlement "that will divide all community assets and obligations" ... including a custody arrangement for their 4-year-old daughter.
Jessalyn claims the two have been separated for almost a year. They would have hit their 5th wedding anniversary in January.