Big Ben Protesters Gather Outside Stadium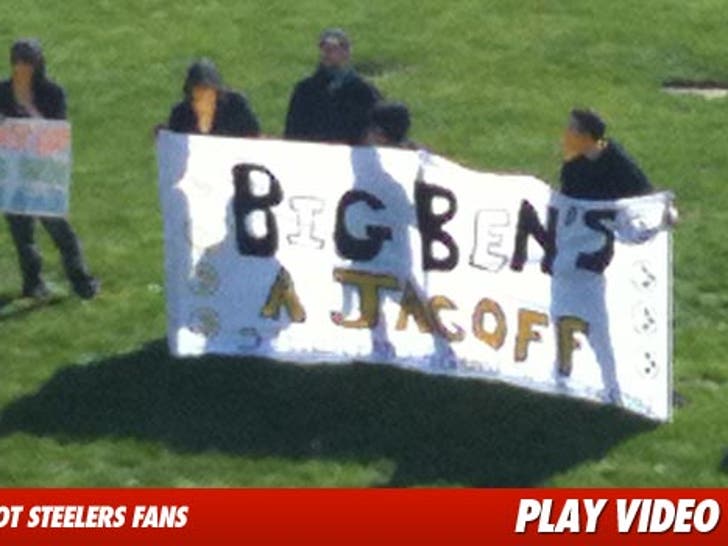 Hardcore Pittsburgh Steelers fan are happy Ben Roethlisberger is back today -- and they voiced their joy towards a group of Ben protesters who positioned themselves outside Heinz Field in Pittsburgh.
The various protesters were holding signs that read "Big Ben's a Jagoff," "No Means No," "Don't Let Ben Rape Again" and "Consent Is Not a Game."
But they were upstaged by Ben supporters -- who had signs of their own and shouted down the protesters as they made their way into the stadium.
If Ben throws a few TD passes today, he'll probably win them all over.