Brett Favre Investigation -- All in Sterger's Hands Now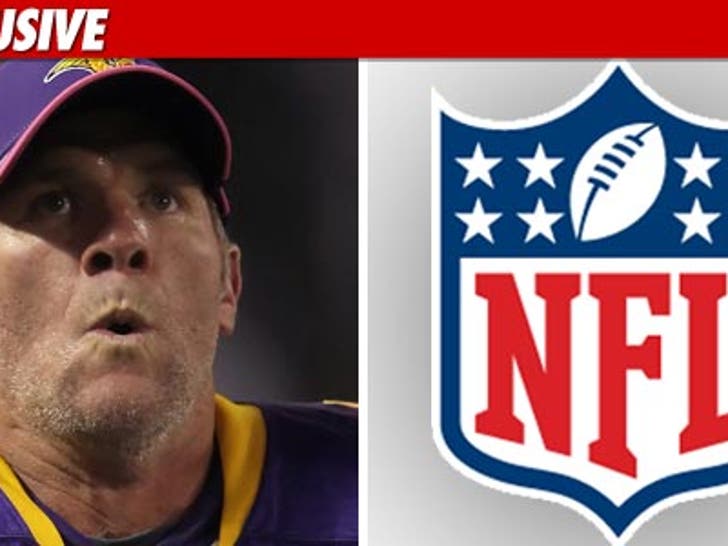 The NFL investigation into the Brett Favre sexting scandal is at a standstill until the league can prove Brett sent the penis pics in question ... which will be impossible without Jenn Sterger's help.


A source with detailed knowledge of the NFL investigation tells TMZ when officials met with Favre on Tuesday the "send" question was the main topic -- because, we're told, the league is only looking at this as a workplace harassment issue ... and not a matter of personal conduct.
But here's the, uh... rub -- league officials need Sterger's phone to prove Favre sent the crotch shots directly to the former NY Jets stadium reporter. A source close to Sterger tells us she still has the original messages -- allegedly sent by Favre -- and has turned them over to her attorney Joseph Conway.
We spoke to Conway today who says, "We just spoke to the NFL. We are continuing our dialogue, and all options are still on the table."
So, will Sterger give the NFL what it needs? Stay tuned ...