'Sister Wives' Halloween -- Braving the Elements
'Sister Wives' Halloween
Braving the Elements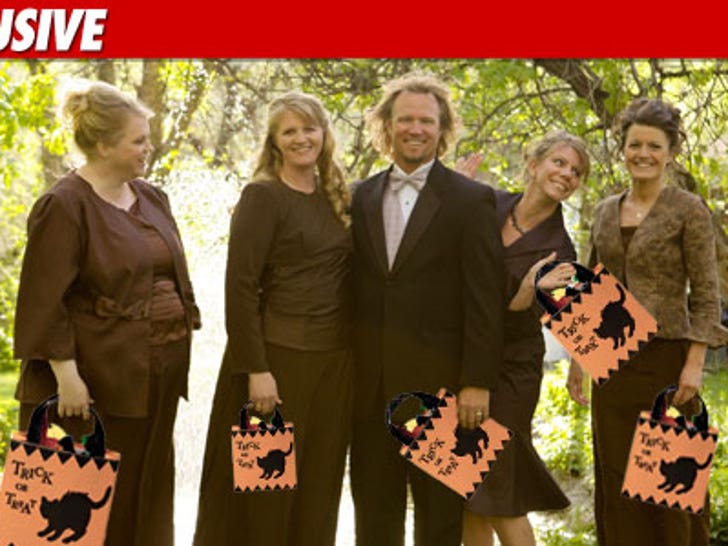 Even polygamists enjoy a little Halloween action -- and TMZ has learned the entire crew from "Sister Wives" are getting in on the devilish festivities ... 21 costumes in all.
We're told the Brown family will be hitting up a costume party on Sunday -- and the four wives will be dressed up like earth (Janelle), air (Christine), fire (Meri) and water (Robyn).
As for fifteen of their sixteen kids (it's hard to keep up with them all) -- we're told they'll be disguised as two vampires, one hippie, two nerds, one goth fairy, one regular fairy, one zombie, an M&M, Cleopatra, a gangster, an angel, a mobster, a "Twilight" vampire, and one "ugly mask."
And last but not least -- we're told Kody has yet to make up his mind about an outfit ... which probably explains why he has FOUR WIVES.