Kat Von D Loses War Over Jesse James Footage
Kat Von D
Loses War Over
Jesse James Footage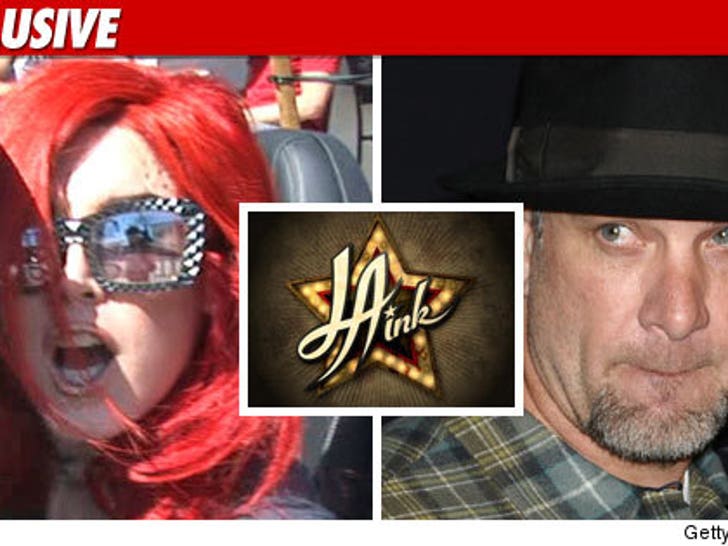 Kat Von D put up one hell of a fight -- but TMZ has learned producers behind "L.A. Ink" have decided to include footage of Jesse James in the season finale, despite Kat's demand to cut him from the show.
Sources connected to the TLC reality show tell us ... "Ink" execs felt they would be "sacrificing the integrity of the show" by ignoring Kat's headline-making relationship and break-up from James in tonight's season finale.
As we previously reported, Kat flipped out a few weeks ago when she saw a preview of the finale -- which featured the relationship -- and demanded producers either pull the footage, or she would refuse to participate in future production.
Kat lost that battle -- but she did score ONE victory ... we're told producers did agree to cut some controversial footage showing Kat bad-mouthing another one of her exes, Nikki Sixx.