LeBron James Nike Ad -- A Cleveland Fan's Revenge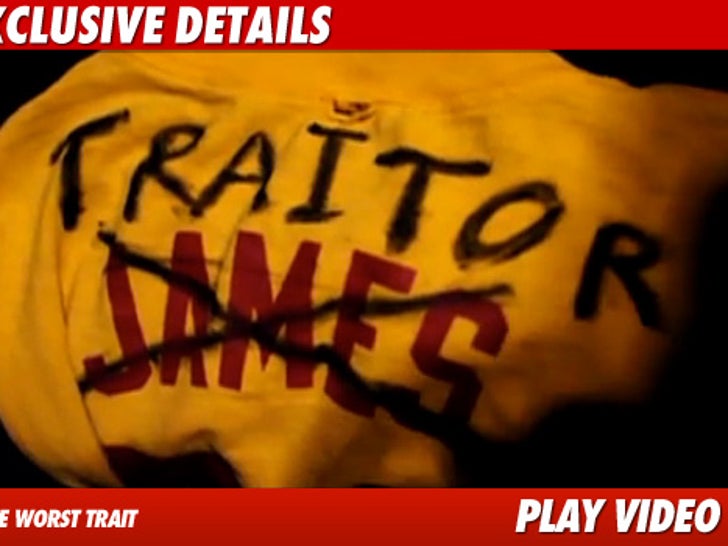 LeBron James asked, "What should I do?" Now the city of Cleveland is responding ... and LeBron's not going to like their answer.
Bron's famous Nike commercial just got cut up by local Cleveland filmmaker Dan Wantz ... who's giving Cavalier fans a chance to answer all those philosophical questions LeBron asks in the commercial.
Wantz -- who shot, produced, and edited the short film -- tells TMZ he "just wanted Cleveland to have a voice" and that James was "more than just a basketball player" to the people of Ohio.
The most biting line, and there are several, "Traitors don't leave legacies."