Tiger Woods -- Mistresses Still Chasing His Putter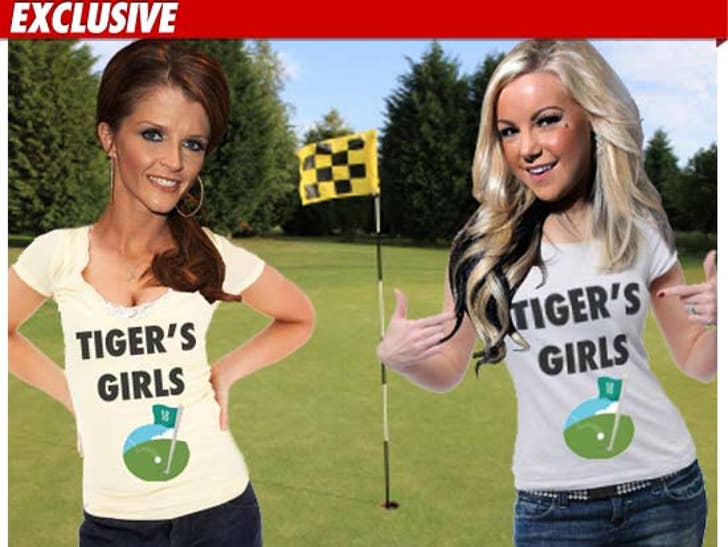 Tiger Woods can't seem to shake his tails ... TMZ has learned several of the golfer's former mistresses have already booked their tickets to attend Tiger's upcoming golf tournament in California.
In an effort to reunite with their former down-low lover -- Joslyn James, Jamie Jungers and Holly Sampson will attend the 2010 Tiger Woods Chevron World Challenge in Thousand Oaks, CA in early December.
We're told at least two of the mistresses are planning to have "new boobs" by the time Tiger comes to town ... and a manager for the women tells us they are all "excited" to show them off.
Tiger is single these days ... no word if he's finally ready to mingle again.