NFL Star Michael Oher -- Custom Built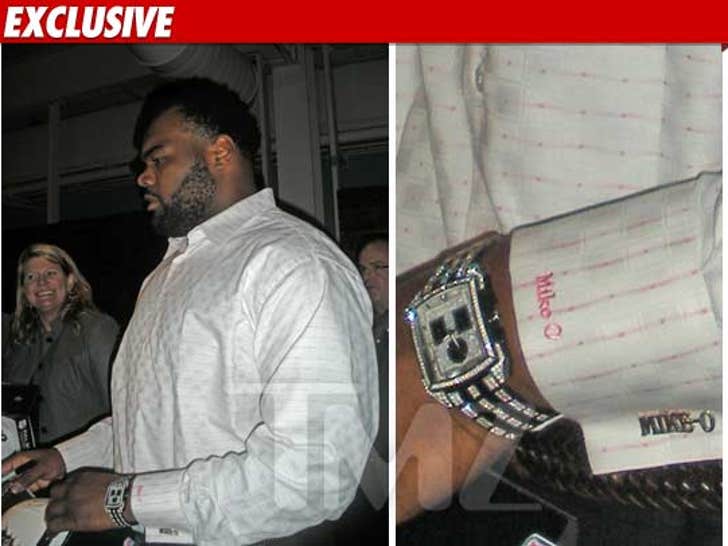 NFL star Michael Oher -- the guy who inspired "The Blind Side" -- is 6'4" and 313 lbs which explains the custom tailored shirt he rocked out last night -- but the iced-out watch and personalized cufflinks?
That's just baller.
Oher and a few of his teammates hit an event for the HIKE Foundation -- a charity founded by fellow Baltimore Ravens star Matt Birk.
We're told Oher was extremely nice to people at the event -- and signed a ton of autographs ... with his non-bling hand.