Ex College Football Star: The Horrific Crash Photos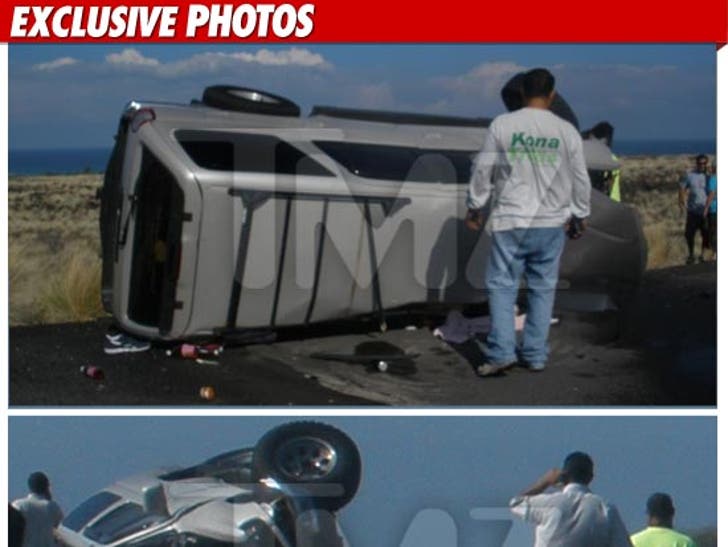 Former University of Hawaii star Colt Brennan has been upgraded to stable condition this morning -- which is a borderline miracle when you see the gruesome photos TMZ has obtained of his car accident yesterday.
Brennan was the passenger in a vehicle being driven by his girlfriend when it collided head-on with another vehicle. The photos above were taken just moments after the crash, before paramedics arrived on scene. Brennan was still inside the vehicle at the time.
Brennan suffered broken ribs, a broken left collarbone, and head injuries. His girlfriend reportedly suffered a broken collarbone, while the driver of the other vehicle suffered leg injuries.
Brennan finished third in the Heisman voting in 2007 and holds numerous NCAA records -- but he never quite made it in the NFL and was cut from the Oakland Raiders back in September.