NY Giants Punter -- TASTY Offers in Philadelphia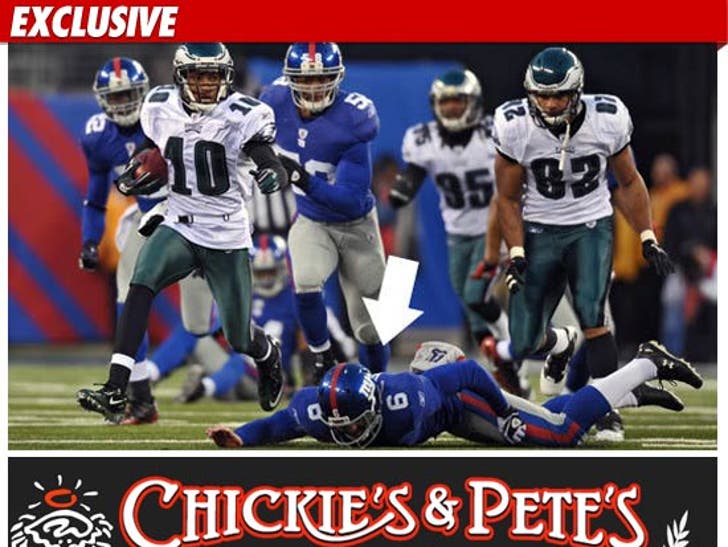 Not everyone hates NY Giants punter Matt Dodge -- in fact, the guy who kicked the game away to the Eagles yesterday instantly developed a HARDCORE fan base in Philadelphia ... where it seems everyone wants to buy the guy dinner.
TMZ spoke with just about everyone at the famous Chickie's and Pete's sports bar in Philly -- where managers, employees and customers were all hailing Dodge as a hero.
In fact, the brass at C&P tells us, "Anytime Matt Dodge wants to come in, we'll be more than happy to take care of him and comp his full meal."
With rumors swirling that Dodge will get cut by the Giants in the next few days ... dude could probably use the freebie.