Dyan Cannon -- Lakers Official Brownie Noser
Dyan Cannon
Lakers Official Brownie Noser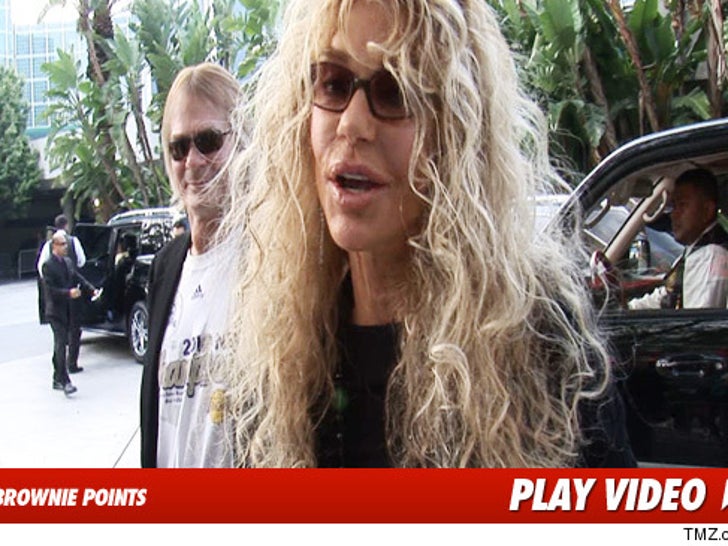 Dyan Cannon says she gets the Los Angeles Lakers baked before every game.
Outside the Staples Center in L.A. yesterday, Dyan confessed the type of brownies she makes for the guys: "The good kind. The kind that'll help the Lakers win today."
For the record, the Miami Heat cooked the Lakers' collective geese ... 98 - 80.
Dyan, how 'bout giving a batch to LeBron next time?