Michael Jackson Estate: Discovery Channel Is 'Debased, Sick'
MJ Estate:
Discovery Channel is
'Debased, Sick'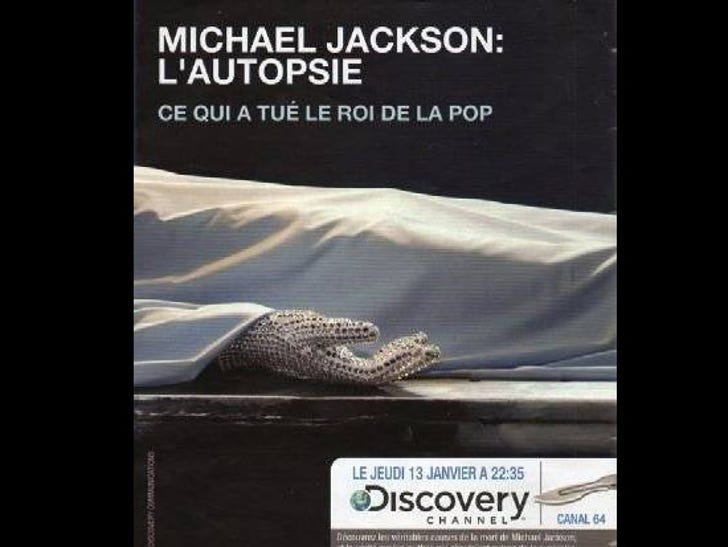 Michael Jackson's estate is unleashing its fury on Discovery Channel for advertising an upcoming TV special set to run in the UK featuring a reenactment of MJ's autopsy.
Co-Executors John Branca and John McClain fired off a vitriolic letter to the Prez of Discovery -- obtained by TMZ -- in which they accuse the network of operating in "shockingly bad taste ... motivated solely by your blind desire to exploit Michael's death, while cynically attempting to dupe the public into believing this show will have serious medical value."
The Co-Executors are particularly outraged by a print ad, depicting a corpse sprawled on a gurney, covered by a sheet with a sequined glove sticking out.
Branca and McClain apparently realize they can't legally stop the show -- set to air on January 13 -- but they are appealing to Discovery's moral decency to cancel the program.