Redskins' Haynesworth -- Stripper's Lawsuit Dismissed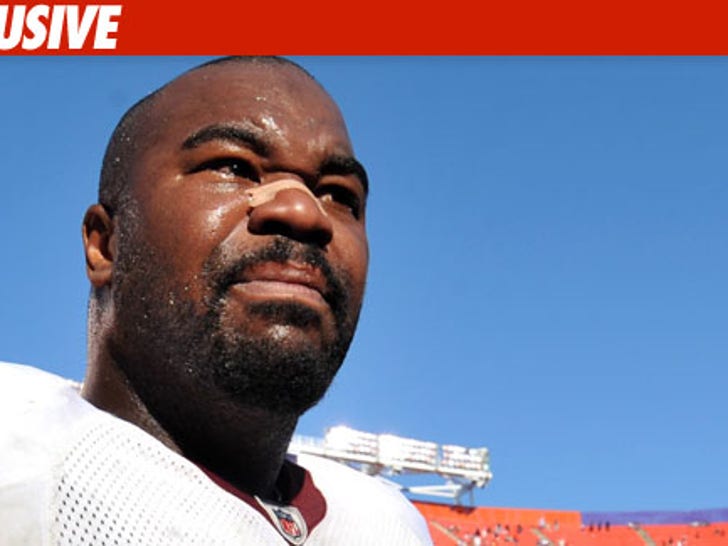 Albert Haynesworth -- one of the NFL's highest paid defensive players -- will not have to shell out $10 million to the stripper who claimed he "abandoned" her when she got pregnant ... TMZ has learned.
According to legal documents ... a judge in New York City dismissed the lawsuit last month -- stating the court had no jurisdiction over the complaint because Haynesworth -- a Washington Redskins defensive lineman -- doesn't live in NY and has no business contacts in NY.
The woman, a NY resident, had claimed that Haynesworth refused to provide emotional and financial support to her when she got pregnant -- allegedly with his child.
Haynesworth has stated he would take care of the child if the woman -- a stripper he admits dating -- could prove paternity.