Camille Grammer: Schizo On 'Housewives' Decision
Camille Grammer
Schizo on
'Housewives' Decision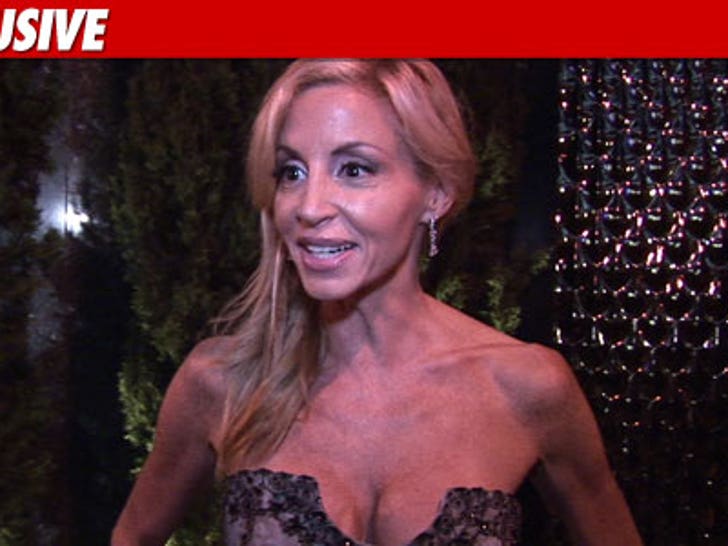 Camille Grammer is leaning toward "walking away" from "Real Housewives of Beverly Hills" -- so says a source closely connected with C.G. ... and we've learned it's not the first time she's thrown in the towel.
Sources involved in the production of the show tell TMZ Camille walked off the show several times during the taping, saying she was "done with the show." In at least one case, scenes had to be shot without her. But every time, Camille had a change of heart and returned.
As TMZ first reported, Camille's lawyer, Larry Stein, got Bravo to give her an "out" for Season 2, at her option ... and she has 'til the end of the month to exercise it. We're told Camille will wait to see how she's portrayed in the reunion show before making her decision. Bravo hasn't officially announced Season 2 is a go, but it seems like a foregone conclusion.
As one person connected with the show tells TMZ, "She's crazy. She changes her mind from one minute to the next. Whatever she says now means nothing because she thinks something different tomorrow. Who knows."
We think Camille likes the publicity ... good and bad -- likes it a lot.