'Jersey Shore' Season 4 Cast -- We're Goin' to Italy!!!
'Jersey Shore' Cast
We're Goin' to Italy!!!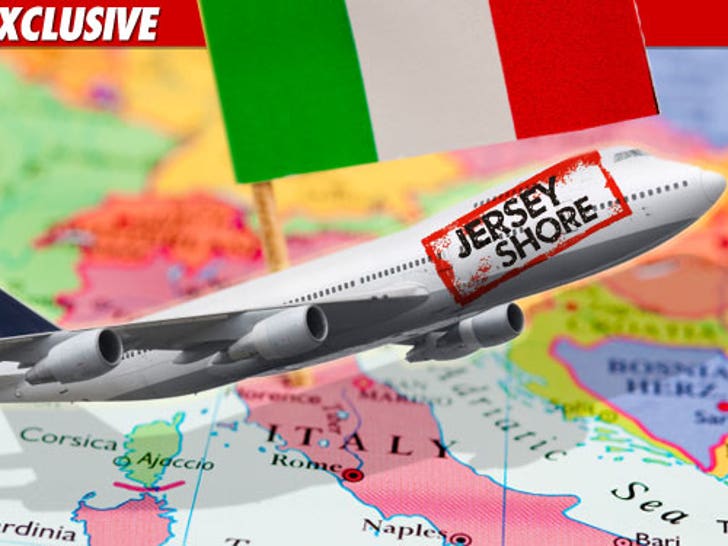 The entire "Jersey Shore" cast is finally getting THE BOOT -- because we're told the plan is to shoot Season 4 in Italy!
Sources connected to the show tell us they will be scouting locations in Italy -- similar to the way they did it in Miami -- to find the right locale.
One source connected with the show says they've already lined up some of Vinny's Italian relatives to host the "Jersey" crew for an authentic Guadagnino dinner.
And we're told ... two months ago execs began working on getting visas for the cast and crew.
Of course, the whole thing is contingent on whether the Italian government lets them in the country!!
UPDATE: MTV just confirmed our story ... Italy's the place! Arrivederci!