TMZ Live: Sheen in Bad Shape, Cutler Walks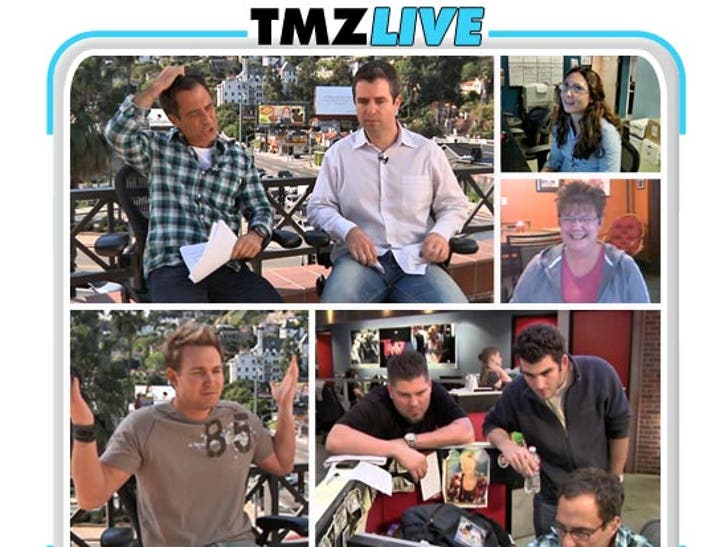 (0:00) Charlie Sheen was hospitalized this morning after a serious bender ... and Harvey catches us up on all the latest.
(2:55) TMZ will be involved in the Super Bowl pregame show!!! Harvey is stoked.
(4:55) Why isn't Shevonne a fan of Christopher Reeve?
(6:50) The Tila Tequila sex tape ... the latest with Mike.
(8:25) Harvey bails on TMZ Live to handle a story in the newsroom ... and we watch LIVE as he takes care of business. Jason is left all alone.
(13:50) Backup finally arrives ... and it's Dax.
(14:40) Robin from Ohio asks a question via Skype: Is Charlie Sheen's body giving out?
(17:45) More changes ... Jason leaves, Harvey returns ... and he digs Robin's digs.
(21:40) OH NO ... now Dax has to leave -- Harvey's on his own now.
(22:00) Twitter questions: What's up with the Jay Cutler video? Snooki and Jwoww's script leaked ... will it affect the show's ratings?
(23:00) Crazy day ... over and out.