TMZ Live -- Lindsay Lohan to be Charged!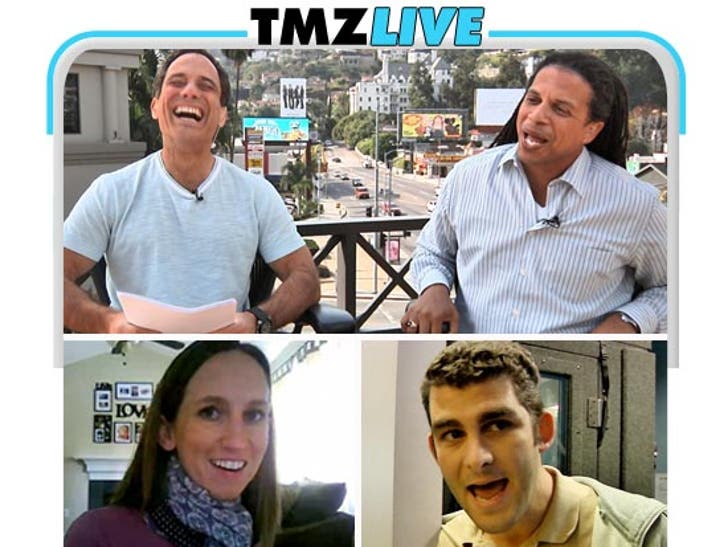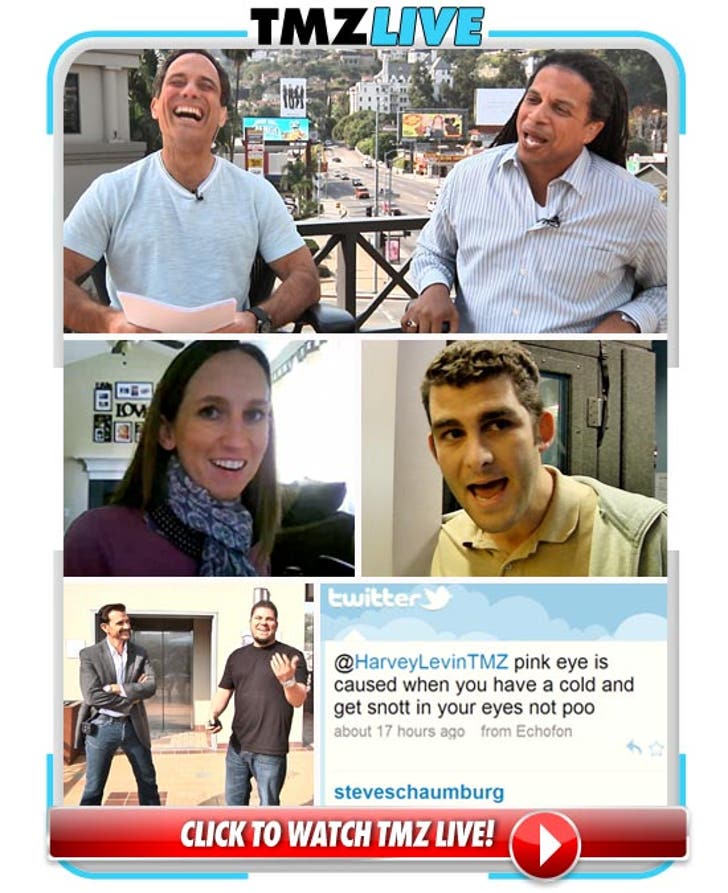 (0:00) Harvey calls TMZ "The Zed" because it's a "little Jewish." He tries to explain.
(1:30) Halle Berry's baby ... is she Black, White or mixed?? Harvey and Charles argue -- a little too long -- about it.
(6:15) Our first interruption of the day -- leaving Charles to answer an "X Factor"/"American Idol" question all by himself.
(7:20) We broke the story -- Lindsay Lohan will be charged with felony grand theft -- and we have all the details.
(8:45) Why isn't Courtney Love being charged with grand theft like Lindsay?
(12:50) Tamre joins in via Skype -- and thinks Charlie Sheen's at home rehab may be a sham.
(16:50) Interruption #2 thanks to Mike -- and there are a lot of hand signals involved.
(17:50) Twitter questions galore ... including an incredibly important one about poo.
(22:10) Harvey attempts to gain some street cred ... and it somehow ties in to the movie "Airplane!"
(23:20) Interruption #3 ... and Harvey decides to call it a day. But stay tuned for tomorrow's TMZ Live ... because we'll be livestreaming Lindsay's court hearing!!