Tourette's Guy on 'Idol': I Wrote Songs About 'Whores'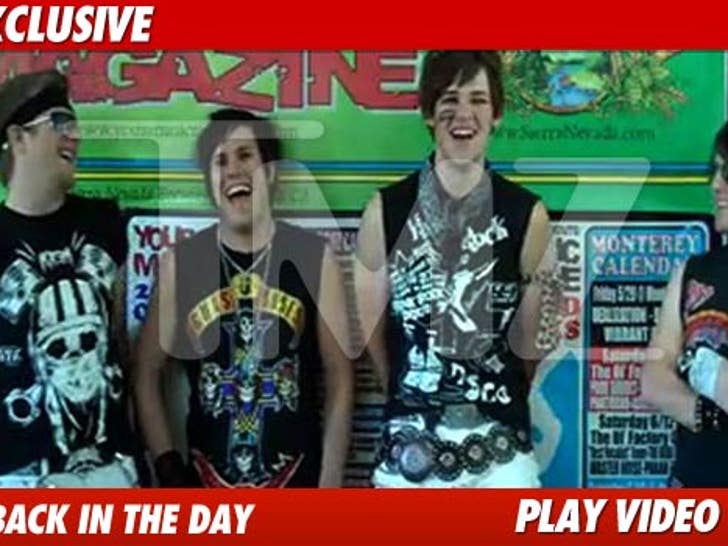 James Durbin -- the Tourette's-suffering guy on "American Idol" last week -- wasn't joking when he said he turned his life around ... because just last year, he claimed to love singing about "sex" and "whores."
It was all part of an interview he gave with his band "The Hollywood Scars" -- they were competing in a local battle of the bands in Santa Cruz last April ... and during the interview, Durbin says his favorite things to write songs about are "having sex with women ... whores ... [and] having a good time."
It's pretty ironic considering how Durbin was portrayed on his "Idol" episode -- as a kind, genuine 21-year-old father of a new baby ... who suffers from Tourette's ... and can barely make ends meet.
Check out the "Idol" clip if you missed the episode. So far, calls to James haven't been returned.