TMZ Live -- More on Charlie's Wild Interview with TMZ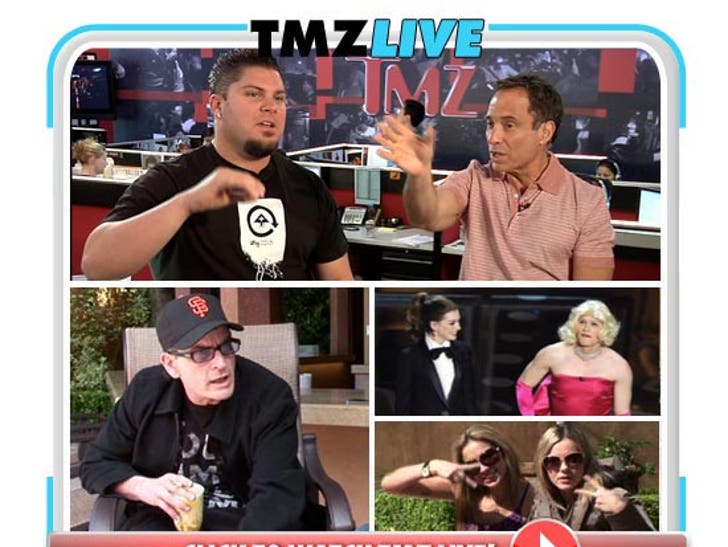 (0:00) Mike says Charlie Sheen's neighborhood is like "Disneyland for rich people."
(2:15) What was it like inside Charlie's house? (3:50) Was Charlie sober?
(5:45) What started the war between Charlie and "Men" creator Chuck Lorre?
(6:50) Charlie's attorney goes after Warner Bros. -- do they have a case?
(8:05) The Oscars sucked ... and Harvey isn't afraid to say it.
(10:15) An unbelievably satisfying Oscar fashion roundup with Anna.
(13:20) Mike had a question cheat sheet during his interview with Charlie ... but decided to ditch it.
(21:00) Charlie's two goddesses -- and his two kids -- were at his house today during the interview.
(25:58) Who should host The Oscars next year?
(27:13) Lindsay Lohan's grand theft case ... and why she's screwed if she's placed on probation after her likely jail sentence.
(28:10) Charlie dodged a bullet over his Plaza Hotel trashing.