[ Video ] Charlie Sheen Interview -- Spills His Guts on TMZ
Charlie Sheen
Spills His Guts on TMZ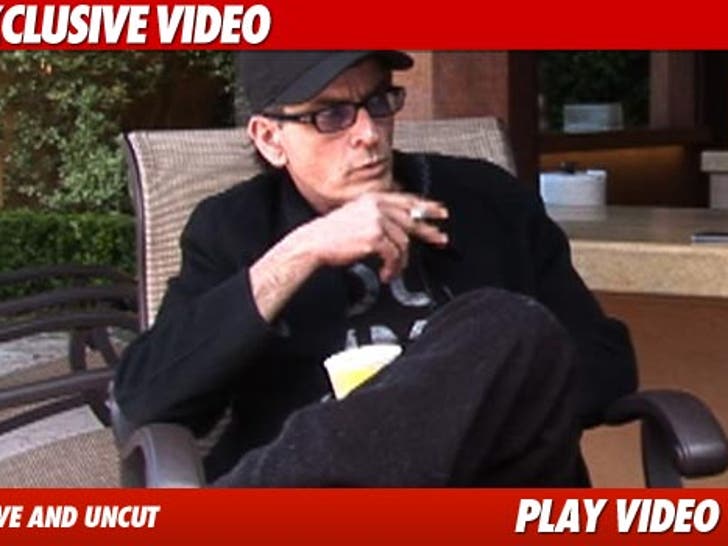 Charlie Sheen just wrapped up a LIVE no holds barred interview with Mike Walters from the backyard of his L.A. mansion -- ripping more people than ever ... and even accepting some blame himself.
Sheen blasted CBS honcho Les Moonves for not firing "Men" creator Chuck Lorre ... and then scoffed at the studio for giving him waaaay too much money.
Sheen also ripped a false report that he checked himself into rehab this morning -- because he obviously isn't at a rehab facility -- and the at-home interview is all the proof he needs.
Among the hits – Charlie explained that he "hopes" his five kids ask him about all of the drug use one day … so he can fill them in on all of the "epic" stories.
Sheen also explained that his father, Martin Sheen, should stop passing judgment, because Charlie's a grown ass man ... and can make his own life choices.
Charlie also told a story about how he woke up in the middle of downtown L.A. by himself when he was 7 years old … and had to find his own way home.
You can watch the full interview 42-minute above or
for a four-minute highlight reel.