Joan Collins' Oscars Emergency -- The Footage
Joan Collins' Oscars Emergency
The Footage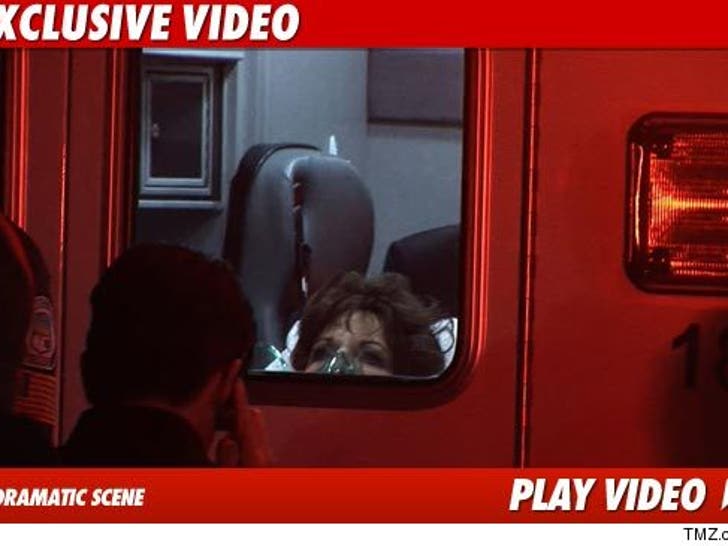 Soap legend Joan Collins was rushed to a hospital Sunday night ... after a medical emergency caused by a SUPER-TIGHT dress she wore to an Oscar after-party (seriously) ... and TMZ caught it all on tape.
Collins claims she had a "Victorian swoon" caused by the skin-hugging dress she wore to the Vanity Fair party at the Sunset Tower Hotel
Collins told reporters, "We went to the hospital and they did all the tests before the doctors told me I was absolutely fine and released me. The truth was, I made the wrong decision to wear a very tight dress and had something rather like a Victorian swoon."
She added, "The good news is, I am in good health and feel fine today."