TMZ Live -- Charlie Sheen Tweets for Ca$h!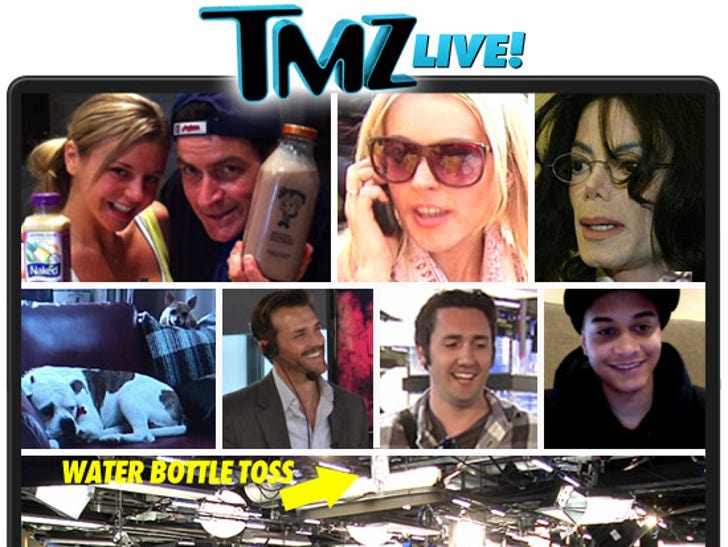 (0:00) Harvey feels like crap today ... but he's going to forge ahead.
(1:00) Is the Charlie Sheen story the craziest story Harvey's ever covered? Hell no.
(3:10) How does Kim K. make money off Twitter?
(4:25) It's been 20 years since the Rodney King beating -- and Harvey has stories about covering the riots.
(13:00) Would the public embrace a minority actor like they have Charlie Sheen?
(13:40) Skype question from Louis -- will MJ's autopsy be censored during the Dr. Murray trial?
(16:40) Our former editor Vince shows back up to the office ... and he loves being able to sleep in now.
(17:40) Twitter question time! The Oksana/Mel case, why Harvey gives pit bulls a hard time, Charlie Sheen's lawyer, and props to TMZ's "hot guy in the suit."
(23:23) More drama at the Jackson family residence.
(24:20) The water bottle tossing begins!
(24:40) Lindsay Lohan vs. her father.
(25:10) A lot more water bottle tossing.