O-Town -- Covering Their Tracks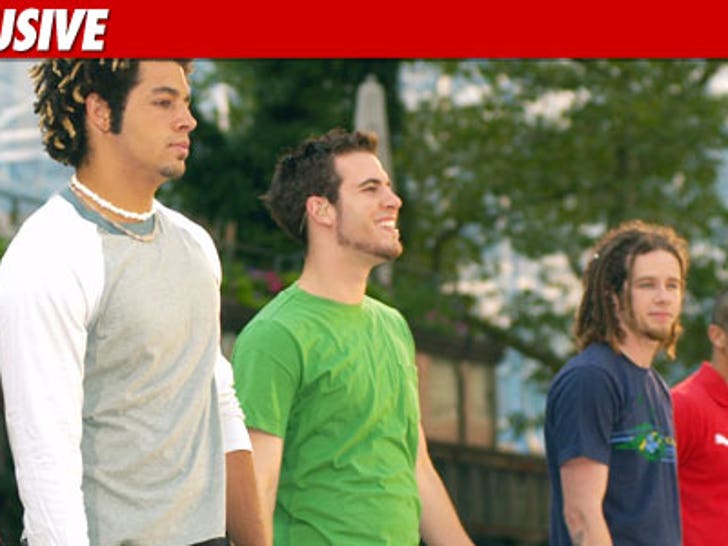 The remaining members of O-Town are laying down three new tracks this month -- and, we're told, a full-blown reunion is scheduled for April ... the first time they'll all be together in nearly a decade.
Sources close to the band tell TMZ, three of the four members are recording their tracks in L.A. -- but Jacob Underwood (second from right) lives in Nashville ... so he's submitting his parts from across the country.
We're told Jacob's coming out to L.A. for his birthday in April -- the first time the entire group will have been in the same room in SEVEN YEARS.
So far, no performances have been scheduled -- but according to sources, it's only a matter of time once they finish recording.