TMZ Live: The Reason Charlie Sheen Fascinates You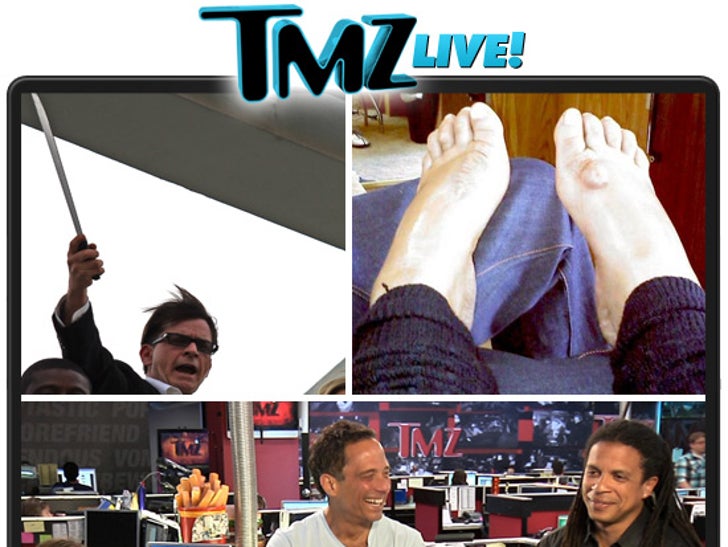 (0:00) Harvey says Charles is in the bathroom ... Charles is NOT happy when he shows up.
(2:50) How will the jewelry store's attempt to profit off the Lindsay Lohan incident affect the case?
(3:30) The TMZ tour ... actual stars spotted on this weekend's run through!
(5:00) Harvey vs. Emmet ... round two.
(10:50) Harvey harps on the value of a well-rounded education. TMZ cares!
(14:00) A car is smoking outside the office ... TMZ investigates.
(19:00) Can Charlie Sheen be sued for saying he did drugs with people?
(23:00) Skype question ... would Harvey and Charles still follow celebrity news if they didn't work for TMZ?
(28:10) Why Max won't participate in the TMZ Tour.
(30:50) Twitter question time!
(37:00) Harvey stumps Emmet on a Meatloaf music question.
(40:30) A GREAT WHITE supposedly attacked a dolphin where Harvey and Charles were jet skiing last week. And ... what if Harvey was eaten ... and Charles was blamed for his death?