TMZ Live -- How MJ's Records Can Help Dr. Murray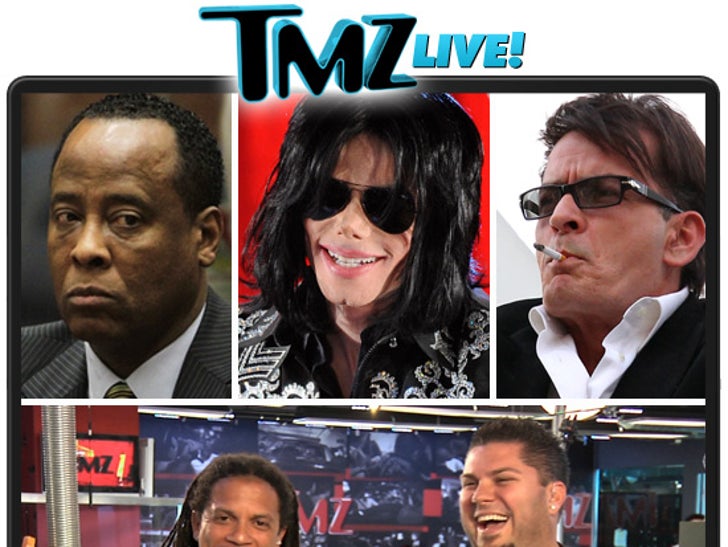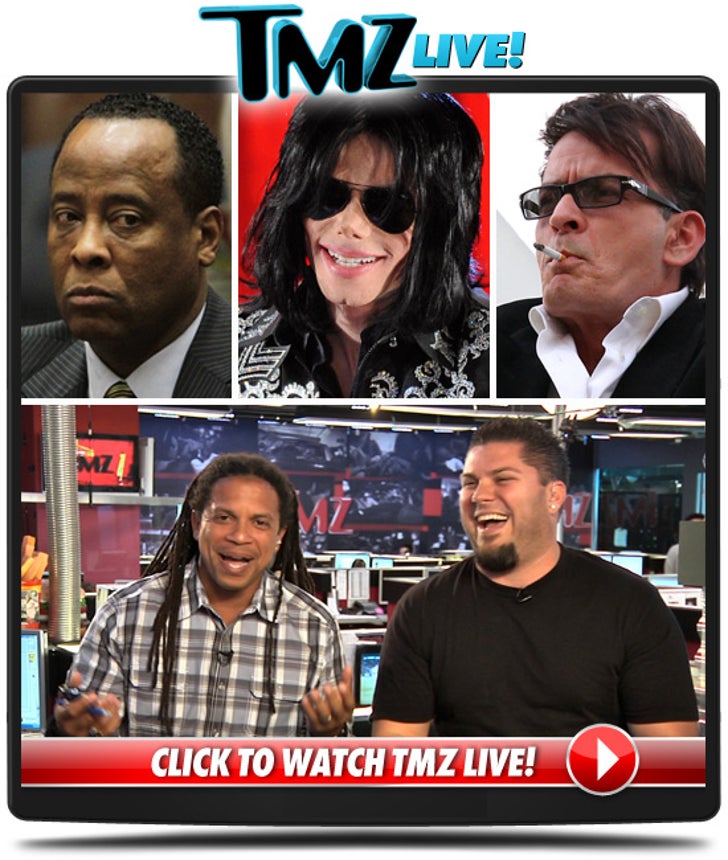 (0:00) Big update about the Michael Jackson manslaughter trial ... Charles and Mike have all the latest.
(7:20) Any Nirvana fans at TMZ? Yes, because most of us (not Charles) were teenagers in the 90s.
(10:10) The Barry Bonds case -- Jason says the prosecution made a HUGE mistake by calling a certain witness. Good stuff for any of you trial junkies.
(13:00) Strip searching at the Lynwood jail -- where Lindsay Lohan spent time -- is causing legal problems.
(16:50) How Charles and Mike proposed to their wives.
(19:00) Mike and Charles' favorite stories.
(21:15) Sad news about Amanda Bynes' dog.
(22:30) Skype question from Tennessee -- and it's about copyright laws ... and involves a beautifully sung portion of Rebecca Black's smash hit "Friday."
(32:10) Twitter questions: Will Chris Brown be able to keep his hands to himself? Are there any TMZers who refuse to be on camera? Can Charlie Sheen go to Canada with a criminal record?
(37:00) Is Charlie making up his drug stories?
(38:50) A little self-deprecation to end the show.