'Idol' Rejects -- We're Going on Tour ... For Charity!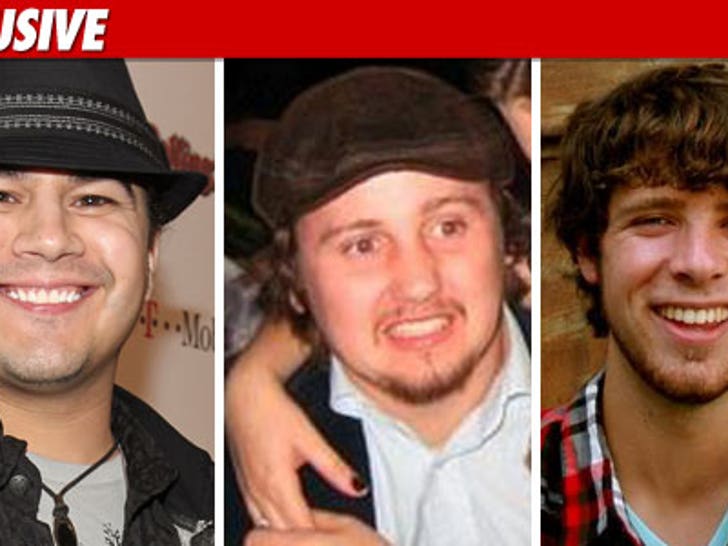 Three ex-contestants from this season's "American Idol" are going rogue -- in fact, TMZ has learned, they're kicking off a 5-city tour next month ... and 95% of the proceeds are going to a very special cause.
Multiple sources tell TMZ, former "Idol" contestants Chris Medina, Rob Bolin and Tim Halperin are hitting the road on a 5-city tour, spanning 4 states -- starting off in Toledo and ending in Chicago -- and the majority of the profits will go to benefit Medina's disabled fiancée.
According to sources, 95% of the money generated by the tour will be set aside for the Juliana Recovery Fund -- a charity set up to cover medical expenses for Medina's fiancée Juliana ... who suffered severe brain damage after a horrific car accident in 2009.
FYI -- the concert is not affiliated with "A.I." ... but it obviously couldn't have happened without it.