TMZ Live -- Covering Kim K.'s Cosmo Controversy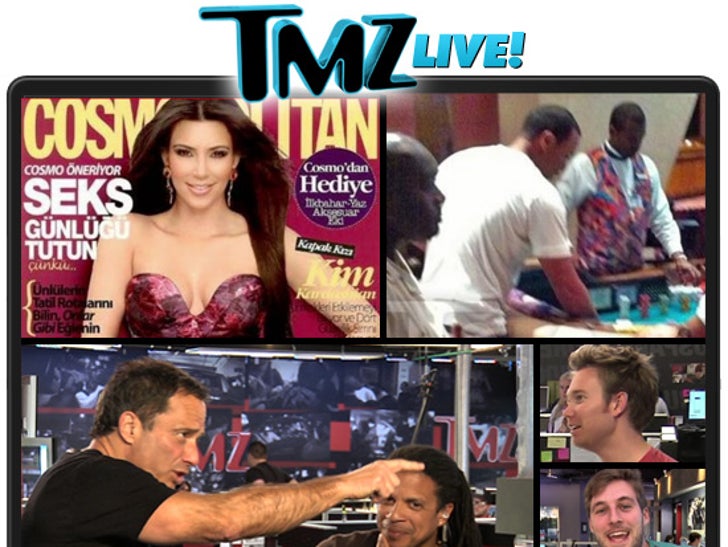 (0:00) Major controversy over Kim Kardashian's Turkish Cosmo cover -- and we have all the details.
(4:50) Harvey was JOKING when he ripped Ryan Seacrest. Come on, people!
(6:30) Was Charlie Sheen inciting the crowd by putting up a "No Heckling" sign?
(7:10) Which is worse, being an assistant for Lindsay Lohan, Charlie Sheen, or Harvey? Harvey's assistant, Tyler, takes this one.
(9:30) Is Nicki Minaj too big of a diva to open for Britney Spears?
(14:10) Dax's lunch on display.
(14:50) What jobs did Charles have growing up?
(21:10) Breaking news, Amanda Bynes got a new puppy ... just DAYS after her other dog died.
(23:50) Tiger Woods is back to his "Vegas ways" -- and how Evan thinks it's helping his game.
(25:40) The TMZ Bus Tour ... you HAVE to check it out.
(30:10) Twitter time -- Betty White's comments about Lindsay and Charlie ... and how our "American Idol" segment came to be.
(34:00) Harvey's not-so-fond memory of a past job.