GLAAD -- The NBA Must PUNISH Kobe Bryant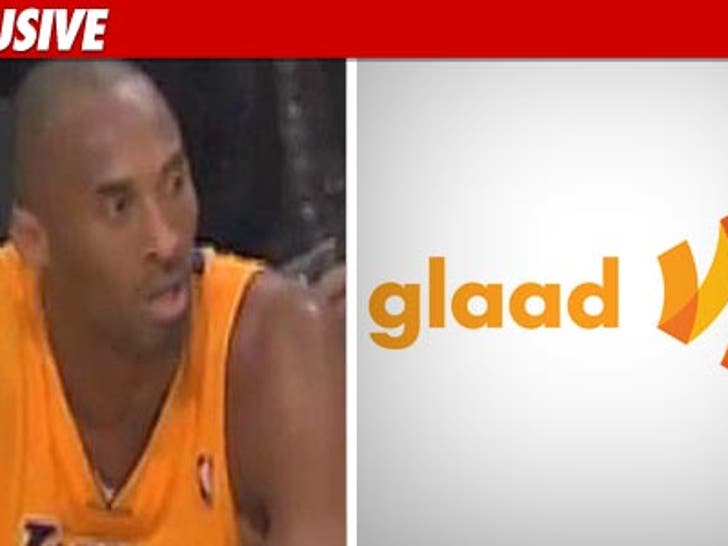 The NBA "must take action" against Kobe Bryant for dropping a homophobic slur during last night's Lakers game ... so says the head of the most influential gay rights group on the planet.
TMZ spoke with Jarrett Barrios -- President of the Gay and Lesbian Alliance Against Defamation -- who tells us, "[Kobe's] statement is a start, but the NBA must now take action."
Barrios continues, "No matter the intent, slurs like this fuel intolerance. The NBA has a chance to show leadership by taking disciplinary measures and sending a message that words like this have no place in sports."
The GLAAD honcho adds, "All sports leagues have a responsibility to create a safe environment for fans, employees and players."
Kobe released a statement saying he didn't mean to offend anyone when he used the words "f**king f**got" last night ... but he never really apologized for using the slur.