'16 & Pregnant' Baby Daddy -- The Bloodied Face Pic
'16 & Pregnant' Baby Daddy
The Bloodied Face Pic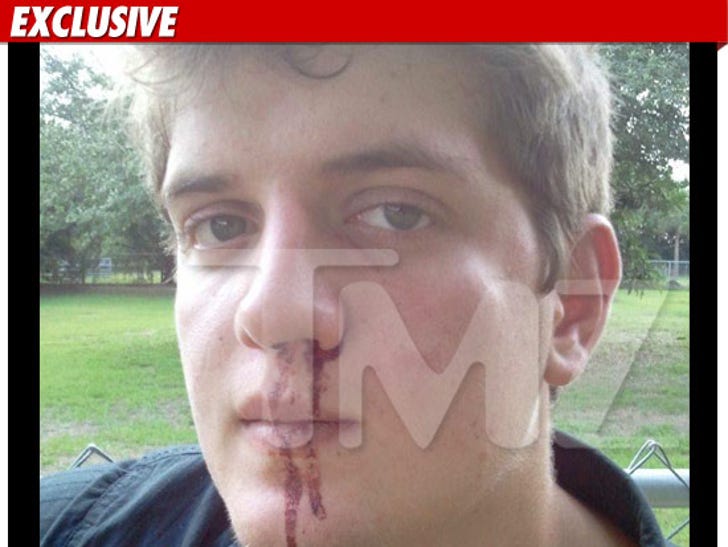 "16 & Pregnant" star Josh Smith has obtained a temporary restraining order against the 17-year-old mom of his kids -- after she allegedly socked him in the face -- and we got a pic of the bloody damage.
A judge signed the temporary order on Tuesday morning -- requiring Jennifer Del Rio to stay at least 500 feet away from Smith at all times.
As we previously reported, Jennifer insists Josh set her up -- claiming he punched HIMSELF right before calling the cops on Monday ... and then LIED to them when they arrived, accusing Jennifer of causing the bloody nose.
Jennifer has claimed SHE plans to press charges for child endangerment -- and wants to obtain a restraining order AGAINST HIM as soon as possible.
Josh and Jennifer are due back in court on May 2.