Frank McCourt: I'm Sittin' Back 'Till Bud Decides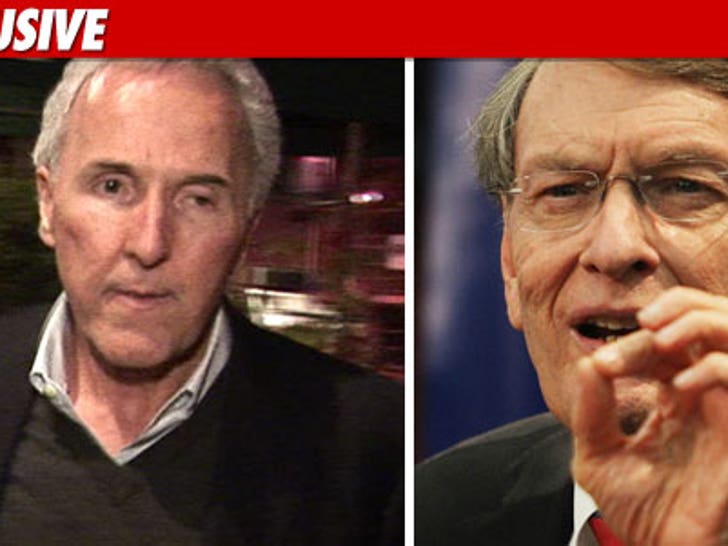 Sources connected with Frank McCourt tell TMZ ... Frank and his lawyers have decided to sit back and wait ... to see who MLB Commissioner Bud Selig chooses to oversee the day-to-day operation of the Los Angeles Dodgers.
Our sources say the person Selig picks will not run the operation, but rather will have a VETO over decisions Frank and the rest of the management team make.
As TMZ first reported ... Frank's lawyers are preparing legal documents that would challenge Selig's move earlier this week -- claiming it's "arbitrary and capricious."
Our sources say nothing will be filed before Selig names the monitor. We're told if it's someone who has been "sympathetic" to the team and Frank, they probably will not challenge the decision -- at least not immediately.
If, however, the person Selig chooses is not friendly -- or, as it was put to TMZ, "a saboteur" -- Frank's lawyers will fire up their legal options.
We're told Frank and his team have no idea who Selig will select, but some of the names bandied about include Tommy Lasorda, Peter O'Malley and Joe Torre.