Katie Couric Sources: CBS is LYING about her!!!
Katie Sources:
CBS is LYING about her!!!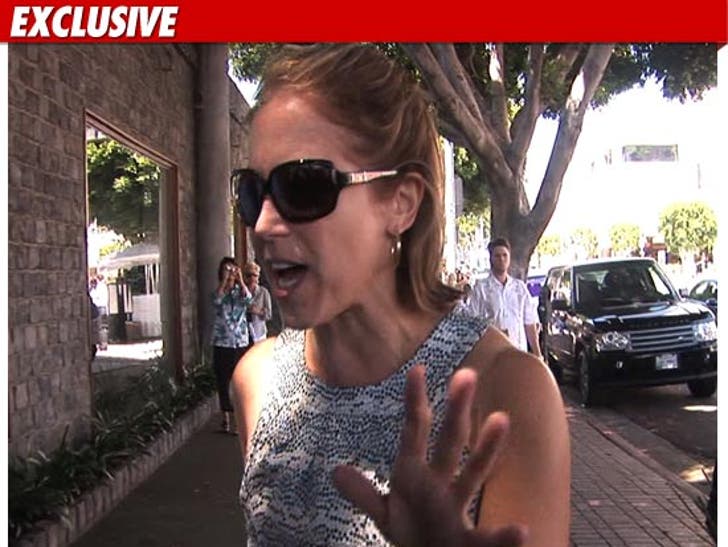 Sources connected with Katie Couric tell TMZ ... CBS is lying about its failed negotiations with K.C. just to save face, because Katie has left the network in the dust.
TMZ broke the story ... network sources are saying negotiations to keep Katie around broke down because the news division wanted to give her a very limited role -- occasional pieces on "60 Minutes," and Katie felt dissed.
But sources from Katie's camp say it's BS. They say CBS wanted to keep Katie and offered her all sorts of news involvement, including 8 to 10 pieces a year on "60 Minutes" (the show even offered her a production team), an unlimited number of pieces on "CBS Sunday Morning," another Grammy special and other specials as well.
One source says, "They were kissing her ass, but now that it looks like Katie is leaving, they're trying to kick her ass to protect their own asses."
And Katie sources say ... the real issue for Katie is a syndicated talk show, and it's looking like ABC is just a better fit.
As we first reported, Katie and TV honcho Jeff Zucker -- the guy who will probably end up her partner in the ABC deal -- will score a $20 million guarantee for the syndicated show. She'll also get some extra pocket cash for her news duties. The ABC deal isn't final, but it's almost there.